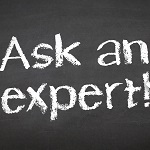 It's important to get to know a small business tax accounting firm before you choose to become their client, and it's just as important for the firm to know you and your business. At Bryant and Associates, P.C. in Lincoln, we understand that when you walk in for an initial consultation you want to know a lot of things about the small business accounting firm you're considering, but may not have a set of questions ready that will give you the answers you need to decide if they're the right fit for your business. That's why we're dedicating this article to the questions we want our potential clients to ask us before they sign on with Bryant and Associates!
Start with Accounting Basics
Whether this is your first time hiring an accountant in Lincoln or you're simply looking for a change from your current accounting firm, it's important to have some questions in mind right from the get-go.
There are the obvious questions (about the firm's education, certifications, etc.), but your initial questions should go a bit deeper as well. First, you should ask about their past experience in your industry. Many times, there are industry-specific tax rules that you'll want them to be familiar with from the beginning. You should also ask what services the firm provides, as not all accounting firms offer services for growing businesses, such as cash flow management guidance.
Ask Your Accountant about the Big Picture
You should also gauge how effective the small business tax accounting firm in Lincoln you're considering is in answering the big questions, like what investments would be wise for your industry or what improvements could be made to your business cash flow model. The certified accounting firm may not be able to give you specific answers to these kinds of questions until you've signed on as a client and they've had a chance to get to know your particular business, but you can use their broad answers to get an idea of the detailed work that they do.
Contact Bryant and Associates Today at (402) 423-0404
We hope that this article has given you some direction in how to decide if a small business tax accounting firm is right for you. Going in to an initial meeting with the right questions can ensure that you end up working with an accounting firm that understands your business, as well as your current and future goals. As a leading small business tax accounting firm in Lincoln, our team of CPA's and tax experts hopes that you'll ask these questions of us when you're considering Bryant and Associates as your business accountant. Give us a call today at (402) 423-0404 or fill out our online contact form and ask what we can do for your business! We'd love to put our expertise to work for you.